Here are some highlights of our shennanigans at the ToyFusion booth!
We had such a great time, we want to thank everyone who had fun with us!
Fore more info about Brawndo products, please visit: www.brawndo.com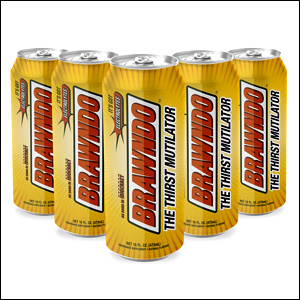 www.ToyFusion.com one of the coolest "Pop Culture"
and collectible toy websites around!
We will be carrying Idiocracy Movie shirts and "Brawndo" products soon!
Click here to see more "Toy Fusion" Convention Highlights
Toy Fusion Contact Info:
(916)928-9100
Mailing address: 2701 Del Paso Rd. #130-122, Sacramento, Ca 95835