The long running "Sacramento Gi Joe Show" has merged with the Sacramento Vintage Toy Show

!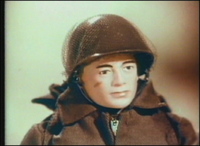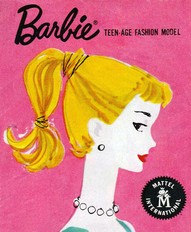 We proudly present the biggest collectible & vintage toy show in the area, the



(Celebrating GI Joe, all vintage Toys and Pop Culture Collectibles)
Sunday September 8th, 2013
Held at the Scottish Rite Masonic Center
Located at: 6151 H Street, Sacramento CA.
Show Hours are from 10am to 4pm
General Admission $6 (10am-4pm)
Early Bird Admission $15 (from 9am-10am)
Children 12 and under free with paid Adult Admission
---
In addition to the "Sacramento Gi Joe Show", this event will feature
some of the best local dealers specializing in vintage toys.
Toys from the 60's-80's, Pop-Culture collectibles,
Hot Wheels Redlines, Diecast vehicles, Dolls,
Wrestling Memorabilia, Action figures, Gi Joe, Star Wars, Transformers,
Lego's, Super Heroes, Tin toys, DOOR RAFFLE PRIZES and more!

FREE items for 9am Early Bird attendees! While supplies lasts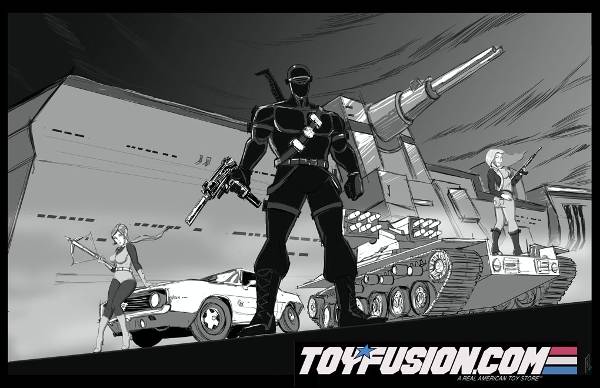 9am Early Bird Attendees get a FREE limited Gi Joe art print courtesy of artist James Jaculina
(while supplies lasts).
After 10am, a limited number of signed prints will be for sale (without the ToyFusion logo)
for $5 at the artists table located in the Freedom Lounge.

* Many more FREE items will be available for Early Bird attendees,
including original past Gi Joe (Joecon) convention patches!
(while supplies lasts)
---
See original screen used movie Props and Wardrobe:
Peter Parkers Pizza Delivery Moped (from Spider-Man 2)
Bruce Banners outfit worn by Edward Norton (The Incredible Hulk)
Clap Board used in the Jerry Bruckheimer film: National Treasure
Dr. Conners Lab Coat (from The Amazing Spider-Man) and more!
Props and Wardrobe pieces may be for sale through a silent auction by private collector.
Includes original COA provided by various production companies.
* 10% of all the sales will be donated to the "Loaves and Fishes" (shelter for the homeless)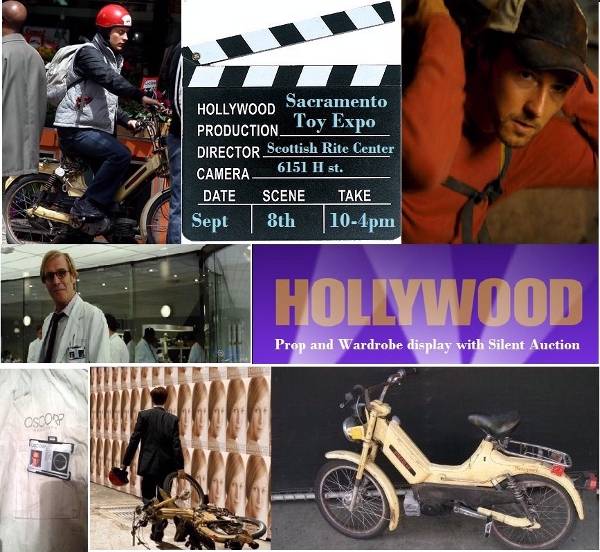 ---
Meet Special Guest: G.I. Joe Sgt. Slaughter
(former WWF World Wrestling Champion!)

Sgt. Slaughter will be signing autographs
and taking pictures with fans for a nominal fee.
Show Specials:
$20 for a personalized autograph (only) from Sgt. Slaughter
$20 for a photo-op (only) with famous "Cobra Clutch" hold.

Here is Sgt. Slaughter honored in the WWE Hall of Fame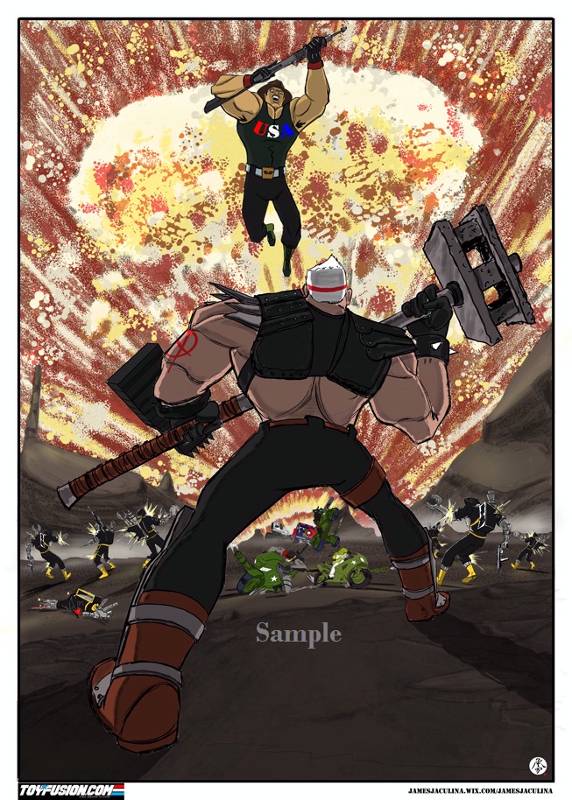 * Sgt. Slaughter is scheduled to appear at the Sacramento Gi Joe and Toy Expo from 9am-3pm.
An exclusive G.I. Joe Sgt. Slaughter convention art print will also be for sale at $5 each, while supplies last.

---
Also scheduled to appear is
"Bushwhacker Luke"
(Member of the WWF Tag Team: The Bushwhackers)


Bushwhacker Luke will be signing autographs and posing for pictures for a nominal fee
of $15 for an autographed picture and photo-op

Ever wanted to know what it was like being a wrestler in the WWF?
A special "Q & A" panel with "Bushwacker Luke" will be scheduled during the show.
Here is a vintage Bushwhackers WWF Entrance!
---

Leilani Kai (former WWF women's champion)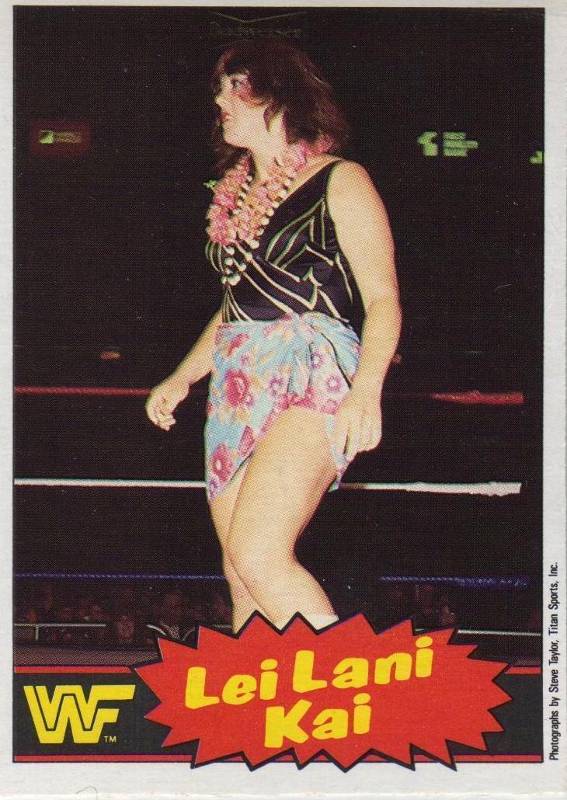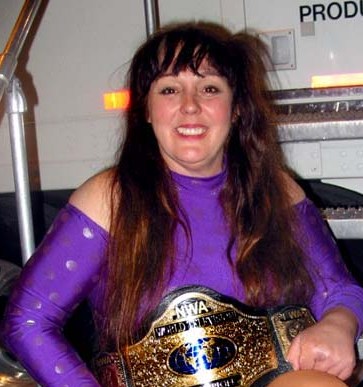 Leilani Kai (Patricia Schroeder) began training with The Fabulous Moolah right after finishing high school. In the 1980s, as part of the World Wrestling Federation (WWF)'s Rock 'n' Wrestling Connection, a storyline that combined wrestling and music, Kai defeated Wendi Richter to become the WWF Women's Champion. Kai, however, lost the title at the inaugural WrestleMania event.

Leilani Kai will be signing autographs and posing for pictures for a nominal fee
of $10 for an autopraphed picture and photo-op
Here is a clip featuring Leilani Kai vs Wendi Richter in "Wrestlemania 1" (1985)
* There may be a nominal charge for autographs and pictures with the guests
---
Marty Jannetty (The Rockers)
(appearing from 12-4pm)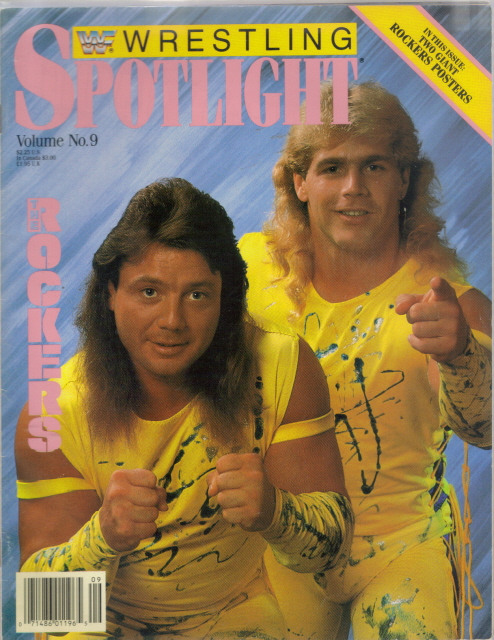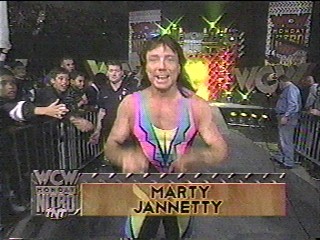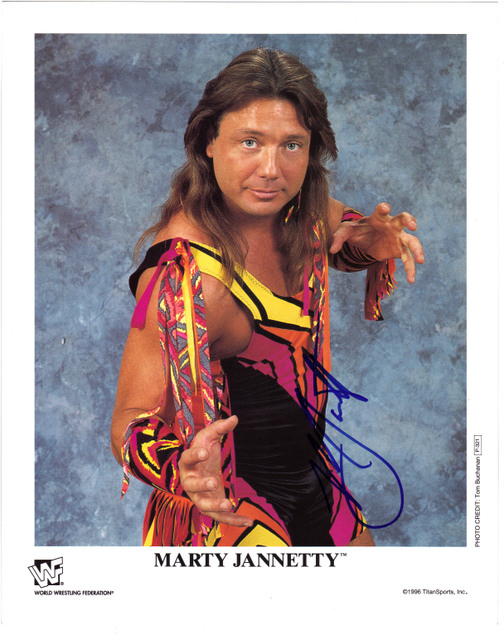 One time Intercontinental Champion and a one time Tag Team Champion!
Best known in the World Wrestling Federation as part of tag team "The Rockers"
with partner Shawn Michaels, and later as a singles competitor.

Marty Jennetty will be signing autographs and posing for pictures for a nominal fee
of $20 for an autopraphed picture and photo-op
---
"WOW" Wrestler: Tatevik The Gamer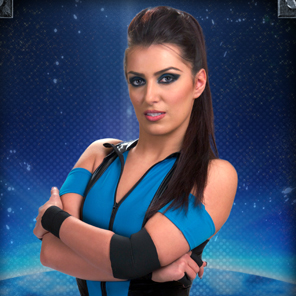 Tatevik also known as her ring name "The Gamer" was born in Yerevan, Armenia on August 24th, 1989. Raised in Glendale, CA in a home of Artists, Tatevik began dancing contemporary ballet when she was five years old. At the age of fifteen, she was dancing the Argentine Tango training with renowned dancer, Sergie Tumas. In 2009, she enrolled in the prestigious Lee Strasberg Theater / film institute in Los Angeles where she began studying theater and film. In 2010, she was introduced to legendary martial artist and Hollywood stunt coordinator Benny "the Jet" Urquidez, whom with she began her extensive Kickboxing/stunt training. In 2012 she was featured alongside Dolph Lundgren and Randy Couture in the film "Hard Rush" as DEA, Agent Garcia.
Aside from her artistic/athletic background, Tatevik is also a competitive video gamer with impressive sets of gaming skills that match her skills inside the ring. In 2012, Tatevik decided to take up professional wrestling and joined WOW- Women of Wrestling. Tatevik was also a trainee in Dr. Tom Prichard's training camp in 2013 as the first and only female trainee among fourteen other men at the Mid-Atlantic Wrestling Legends fan fest in Charlotte, NC. During this time she adopted the name "The Gamer" which follows her today in WOW.
---
Just added 8/21/13
"TNA" Wrestler: Angelina Love!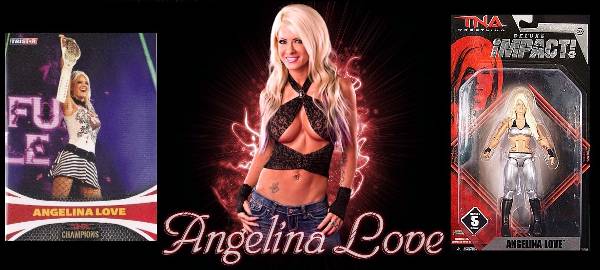 Angelina (Lauren Williams) best known for working for Total Nonstop Action Wrestling (TNA),
under the ring name Angelina Love. In TNA, she was a record-setting five-time
Women's Knockout Champion and a one-time Knockouts Tag Team Champion with Winter.
She works outside of TNA under the ring name Angel Williams.

Angelina will be signing autographs and posing for pictures for a nominal fee
of $15 for an autographed picture and photo-op.
---
Sunny, the California Girl (G.L.O.W Wrestling)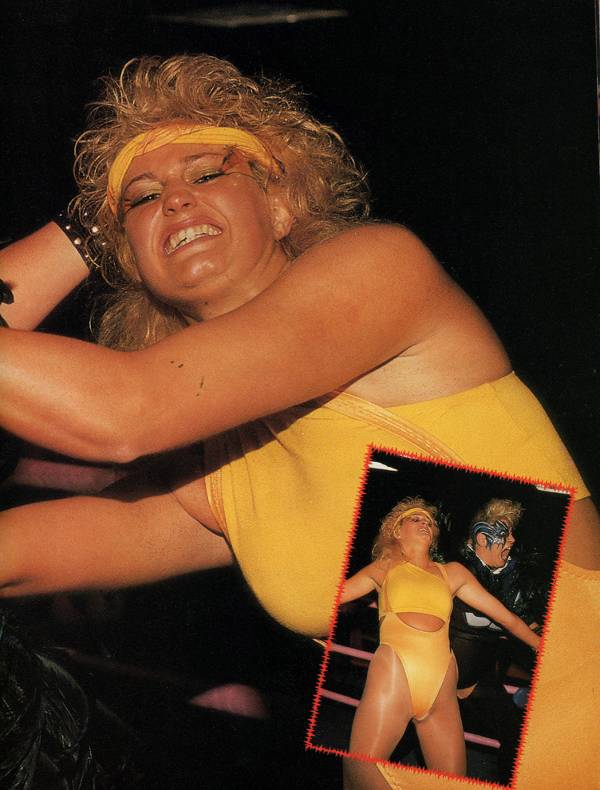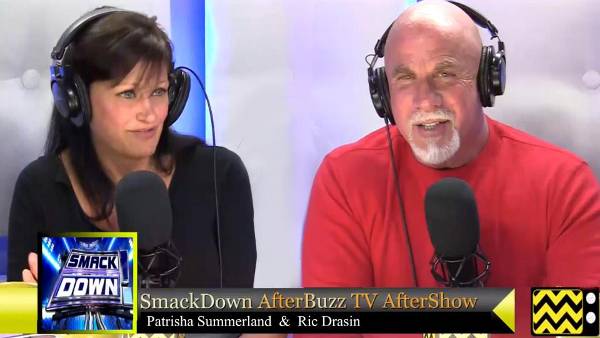 Sunny (Patrisha Summerland) started in the entertainment at the age of 5.
She eventually went into doing swimwear catalogs and a modeling business for 30 years,
plus commercials with Jordache jeans just as Brooke Shields did Calvin's.
Numerous commercials, and American Bandstand with Dick Clark, feature films,
then this lead her into GLOW Gorgeous Ladies of Wrestling syndicated TV show
with the character Sunny. She also appeared in Playboy and later hosted various TV Talk shows,
Ric's Corner, AfterbuzzTV and numerous radio shows, blog talk wrestling radio,
The Dating Advice Girl and many interviews.
---
Updated 8/18/13
Due to a recent health condition, Bill Anderson will not be available to attend this event.
We wish him a speedy recovery and fans can send him well wishes on his Facebook page.

(Unavailable) Billy Anderson - The Trainer of Champions

---

(panels located in the Freedom Lounge)
*All guests and props scheduled to appear may be subject to cancellations, any changes or updates will be posted
11am-12 Noon with Scott Zillner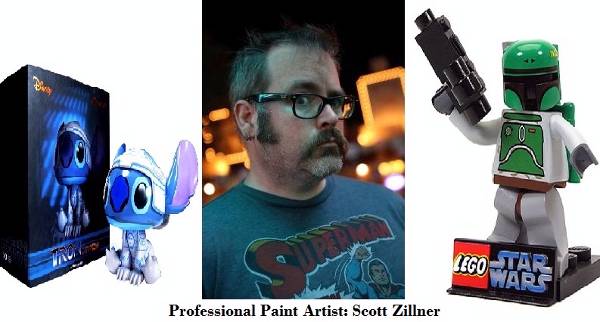 Scott Zillner, a professional paint artist for many of the action figures you collected over the years. Some of of his most notable work include painting the prop toys seen in the movie Tron, along with creating and painting Disney's Mindstyle "Tron Stitch". He has also worked on Star Wars Lego Statues, Dragonball Z, Hellboy and an extensive line of WWE and UFC figures.
Visit his panel located in the Freedom Room at 11am. He will have a display showcasing some of his work, and will be available to answer questions regarding painting and the process of toy production. A great panel for collectors who like to customize figures or aspire to work in the toy industry.
---

12 Noon-1pm: With Bushwacker Luke and Leilani kai!


This is the best opportunity to ask our special guests everything
you ever wanted to know about wrestling!
---
1pm-2pm
Toy Talk LIVE: with Sean Long & Shartimus Prime!

Shartimus Chu Jeong (moderator) Sean Long
Sean Long is a Toy Reviewer of Action Figures, Video Games & Movies.
BKBN.NET Your #1 Source For Geek News, Reviews, & More!
Celebrate Nerdum! Toys, comics, video games, movies, cartoons, & more!
---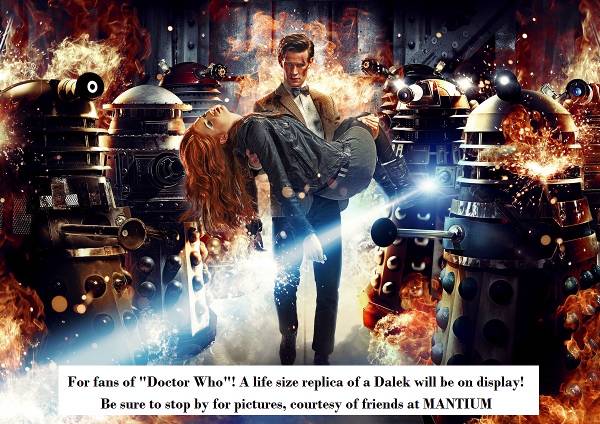 ---
A small car show will be displayed outside during the event!

One of our featured cars will be a "Knight Rider" car replica!
(courtesy of Dave Pope)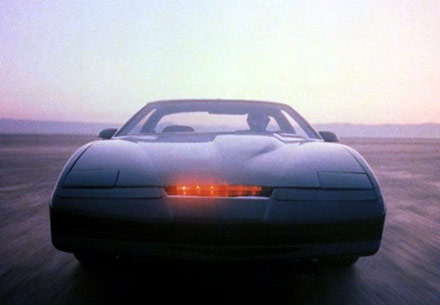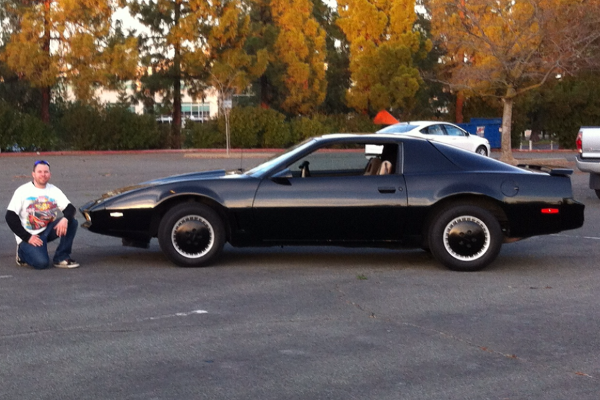 We will also feature a vintage WW2 Military Jeep courtesy of the California Auto Meuseum.
---

We will also have a former Rubicks Cube Speed Champ!



"1982 Chicago Champ" Tony Snyder will hold fun cube solving demonstrations.
Solve the Cube Challenge in a specific time, and possibly win toy prizes!!!
---
Ghostbusters Fan Club meeting!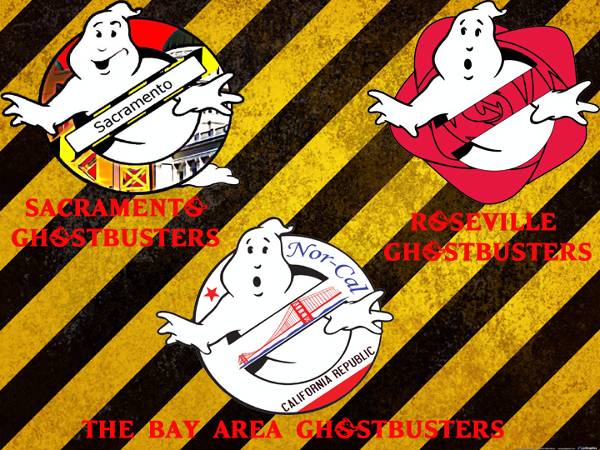 The "Ghostbusters Fan Clubs" are invited to have a display at this event.
Click on the logo above to visit the Bay Area Ghostbusters Hompage. :-)
*See a fan custom "Ghostbusters Ecto-Truck" on display outside during the show!
---
We would like to welcome back the "Cobra 1st Legion"!
"Cobra 1st Legion is a G.I. Joe/Cobra Cosplay/Charity Organization. They put together photo-shoots for their members at amazing locations like Aircraft Carriers and Submarines. They do charity events to support Operation: Paperback, The Alameda County Community Food Bank and The Children's Hospital of Oakland.
Click Here for more information about the Cobra 1st Legion orginization!
FREE photo-op area will be set up in the lobby for fan pictures!
---
A special "Charity Auction" is scheduled at 2pm to benefit two charities:
Loaves and Fishes (and another announced soon)
You can make a donation directly to either charity during the event.
All proceeds from the Charity Auction will be donated, divided to 2 charities.
We will have volunteers available at the "charity donation table" to help answer any questions
you may have about "Loaves and Fishes" and the (To be announced) organizations.
---

For collectors visiting Sacramento, our hotel of choice is:
Quality Inn & Suites (formerly The Best Western)
Located 5 minutes away from the Toy Show!
1413 Howe Ave, Sacramento Ca 95825 (916) 922-9833
Special Room Rate of: $74.99 (w 2 Queen beds)!
Just mention the "Sacramento Gi Joe and Toy Expo", ask for Horace when making reservations.
---
As of 8/29/13: All dealer tables are sold out (with a possibility of a waiting list).
* Dealer contracts for this event are now available - Click Here*

below is an image of the Scottish Rite Masonic Center,
and a picture from the 2012 Sacramento Gi Joe and Toy Expo.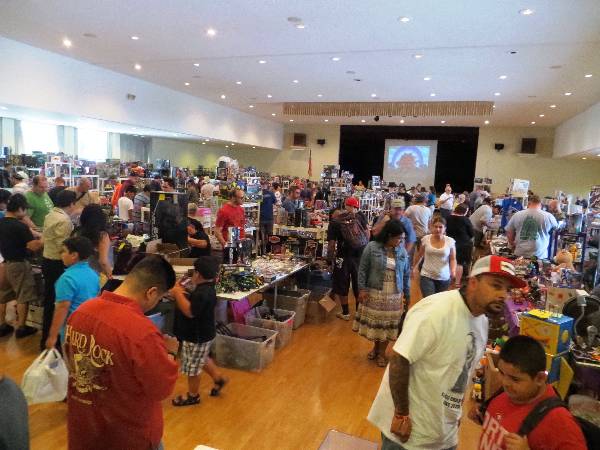 ---

Join Toy Fusion's Facebook Page!
Click on this link to join our Official Facebook page.


*All guests and props scheduled to appear may be subject to cancellations, any changes or updates will be posted